Youth Department
Price is going to be $40 per person for canoes (two people per canoe) and $60 for a one person kayak.  The kayaks are not very big, so there isn't much room for the things needed for camping overnight.  Everyone needs to bring cash in the correct amount to pay.

The name of the outfitter is Chickasawhay Canoe Rentals. The meeting/parking place is Street Racing Haven and the address is- 660 Road RAJ, Lucedale MS. 

Everyone needs to arrive by 9am on Sabbath morning 9/9.

You must bring your own gear for the trip.  Examples of needed items: Tent or hammock, sleeping bag/blankets/sheets, clothes, towel, sunscreen, bug spray, food and water.  If you want or need it…YOU MUST BRING IT.  Pack your gear in something like a 5-gallon bucket with a water tight lid to keep your stuff dry.

Please arrive in your canoeing clothing (swimsuit, shorts/t-shirt, no bikinis) and have all your gear ready to go.

Do NOT bring anything with you in the canoes that shouldn't get wet or could get lost – BECAUSE IT CAN!  Every year someone loses something when their canoe gets turned over on the river.  You are responsible for your stuff!

Please remember that this is a conference sponsored TEEN event.  This means that only teens with their respective chaperones should be in attendance.  No other children are allowed.  Chaperones should be limited to only what's needed for your group size and male/female mix.

REGISTRATION FORM: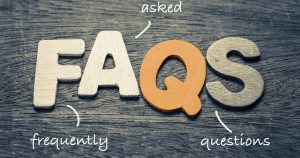 Do I have to purchase insurance for Youth Events every time ?Every time your Youth Group is promoting an event that is high risk (campouts, rock climbing, caving etc.…) YES, purchase event insurance. For regular youth/club meetings (includes share your faith, can collecting), your general liability will cover as long as the event is local. If you are taking the club out of your territory, purchase insurance.
Is there any way we could get like a year insurance instead of filling this out every time we go on an activity?.The only policy purchased for the whole year covers regular club meetings. This typically goes in to effect with our general policy (May to May). Activities Accident will have to be purchased every time you go on high risk activities or activities at a long distance from local church.
Youth Department Team
Michel Rodriguez
Youth Director
mrodriguez@gscsda.org
Elizabeth Rodriguez
Youth Dept. Administrative Assistant
erodriguez@gscsda.org